WHY CHOOSE CAR1
Hoping to sell your scrap or used vehicle from your home place? Car 1 is the best car buyers in UAE. Car 1 has made the process of selling a car as simple as possible for you. Regardless matter how damaged your car is right now, we will buy your car. We offer the quickest and most convenient way to sell your junk car. We provide other services as well such as free car inspections, prompt payment, and, of course, careful documentation. If you are looking to sell your car online , Car 1 is the way to go. At Car 1, you may also sell your old car that is entirely broken or damaged.
Guaranteed
Purchase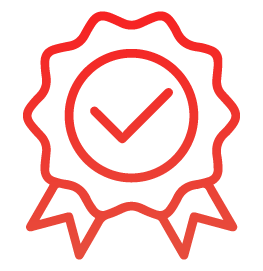 Car 1 will buy your used, damaged automobiles if you want to sell them. We will buy your car at a noble price with a guarantee. Whether it is entirely ruined or has minor issues, we will buy it. We will compensate you based on the implied market car resale value of your vehicle. So, how difficult is it to sell a car in the United Arab Emirates? A call to Car 1 is all it takes. Simply phone us or send us an email, and we will get right on it.
Instant
Payment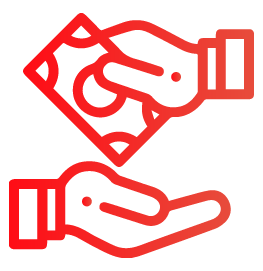 Do you want to sell car for cash urgently? Car 1 is the finest choice if you want to sell my automobile for cash. Car 1 will transfer your payment directly into your bank account or deliver cash to your door. According to your choice, that is more safe payment option for you. We want you to feel secure about the payment methods we accept. You can rely on us. So, what are you waiting for?
Quick Sale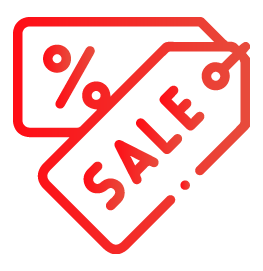 Car1 is a wonderful alternative if you are searching to sell my used car immediately. Finding a potential buyer in a hurry is not easy. But you don not have to be concerned any longer. Car 1 will buy your mechanically failed or damaged car in 30 minutes. Whether its completely ruined or not, Car1 will buy it from you. Simply give us a call or drop us an email, and then sit back and relax while we handle the rest.
Hassle Free
Transaction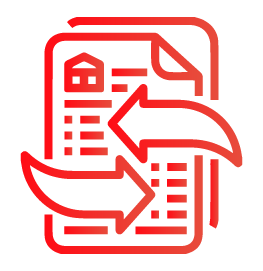 Car 1 now offers hassle-free transactions with little paperwork and the fastest transfer of ownership. When you use Car 1, you won not have to bother about any paperwork or other procedures. Use Whatsapp for further information.
We Buy Cars and Trucks, Any Condition in Dubai
Are you fed up with your malfunctioning vehicle? Are you looking for someone you will buy your car? If you want to sell your car , then Car 1 is the finest option. We buy cars with damaged engines or any used vehicle at instant and payment. If you don't want to repair your old truck or mechanically failed car, you can sell it at Car 1. free approach in finding your dream car.
Sell Your Car Fast With Us
Remember, when it comes to serving our clients, Car1 is number one. Car 1 provides a convenient way to sell your vehicle in a feasible and timely manner. In a matter of seconds, our FREE online car value estimator can provide a valuation for any automobile registered in the UAE. Regardless of make, model, or condition, Car1 will buy it. They can be dispatched to you with the press of a button. To start a conversation with a real experienced buyer, call, chat or submit your car online.
Types Of Vehicles We Buy
Are you trying to figure out how to sell an automobile in the most efficient way possible? Car 1 will buy any vehicle, in any condition, right away and pay you the most money. We accept the following automobiles for scrap
Our Services
Scrap Your Car with us and get the best prize guaranteed today. We accept the following cars for scrap:
WE BUY CARS AND TRUCKS, ANY CONDITION!
We Buy Cars, Trucks, Vans, SUVs, damaged cars, Commercial vehicles and more
SELL MY CAR
We buy Cars, Trucks, SUVs, Vans and other vehicles People ask, every day
RDA/ADNOC OR TASJEEL CERTIFICATE
UAE law says that The Seller is required to provide the buyer with a valid car inspection certification at the time of the sale or transfer
SELL YOUR CAR FAST
We come to you fast. Do not forget car1 is number one when it comes to serving our customers
GET TOP PRICE
Get all your questions answered by calling or chatting with a knowledgeable professional car1 representative
WHO SHOULD I SELL MY CAR TO?
Car1 has been buying cars in volume directly from the public since 1990
Sell Your Car
Enter Vehicle Info Below for Imediate Quote
Frequently Asked Questions
We at car1 are interested in buying any automobile, regardless of its condition. We also buy all Toyota and Nissan trucks, as well as the majority of convertibles. Damaged, trash, or crashed automobiles, as well as other collectible vehicles from any year, are also welcome. You can get cash of scrap car within 30 minutes.
In which areas do you cover?
We cover all of the UAE.
Since 1990, we have been buying automobiles from the general people. During those years of operation, we have bought approximately 18,000 automobiles from the general people.
Absolutely! We buy any used damaged car, whether it is operating or not.
Clients Feedback
I was not expecting it to be so simple to sell my damaged car now. The credit goes to Car1.

Excellent work; your support is greatly appreciated and highly recommended.

Al Shiekh Ahmed

Customer

I am very happy because Car1 has made my life easier.

Actually not just mine Car1 has made everybody's life easier.

Al Shiekh Ahmed

Customer

When the car value estimator visited my house, he evaluated my mechanically

failed vehicle, asked me a few questions, and then bought it within 30 minutes.

Al Shiekh Ahmed

Customer

I notice that their cost estimates are correct, as your car demands; when I sold my

trash car, I calculated the cost ahead of time, and they bought

my car depending on my wish after inspection.

Al Shiekh Ahmed

Customer

If you are trying to sell your automobile online, I personally prefer Car1.

They also give reasonable prices and other facilities as well.

Al Shiekh Ahmed

Customer

I was not expecting it to be so simple to sell my damaged car now. The credit goes to Car1.

Excellent work; your support is greatly appreciated and highly recommended.

Al Shiekh Ahmed

Customer

I am very happy because Car1 has made my life easier.

Actually not just mine Car1 has made everybody's life easier.

Al Shiekh Ahmed

Customer